Dieselsite Wicked Wheel 2 Performance Compressor Wheel, Ford (2004.5-07) 6.0L Power Stroke, stock turbo (GT37)
For 2004.5-2007 6.0L Power Stroke, stock GT37 turbo.
• Lower EGT's
• Faster Spool Time
• Machined billet aluminum
• Improved Power and Performance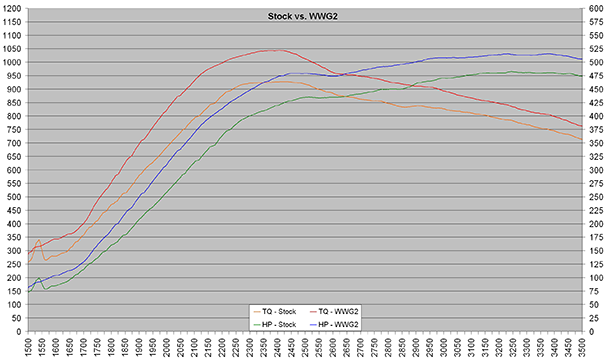 Dyno of PHP tuning on a 2004.5 6.0L with 155cc injectors (stock nozzles). Stock turbo. Tuning set up to control max drive pressures, No changes other than wheel change. 60hp increase at 2120rpms at only 30lbs of boost!
Description
DO NOT USE AN IMPACT WRENCH TO CHANGE TURBO WHEELS! Impact wrenches cause stress fractures in the shaft that will cause failure either very soon or thousands of miles down the road. It's like a crack in your windshield that grows over time. Take your time and remove the turbo, hold onto the turbine shaft and remove the compressor wheel with an open end wrench.
Shipping Information
Item Requires Shipping
1.0 lbs.
W5.0000" x H5.0000" x L5.0000"
Free Shipping!
Customer Reviews
Total Reviews (0)
You must login to post a review.
---
---